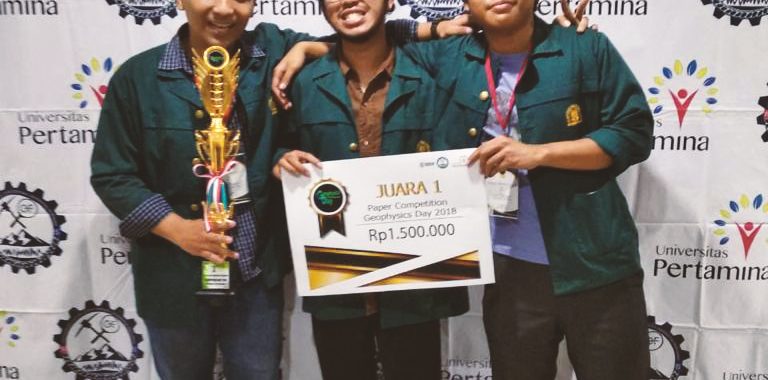 FTTM ITB Students Won 1st Paper Competition
Saturday (11/24/2018) – ITB Geophysics Student Wins 1st and 2nd Paper Competition Category in Geophysics Day 2018 at Pertamina University, Jakarta.
The two best Design Competition Survey categories were also achieved by ITB students.
They are :
1st Winner of Design Competition Survey:
Febriani Fitria R (12315002)
Azhar Harisandi (12315051)
2nd Survey Design Competition:
Siti Naimah (12315047)
Widya Pramesti (12315049)
Annisa Nurmala (12315061)
1st Winner of Paper Competition:
Gabriel Powericho L. D. (12315011)
Rizky Huthama A. (12315012)
M. Hafiyyan Fikri (12315014)
2nd Paper Competition:
Raymond Daniel A. (12315036)
Jefri Bambang I. (12315041)
Albert Agatha P. G. (12315062)
Congratulations to the champions.
Source: https://www.instagram.com/p/Bqok8xYgUxL/?utm_source=ig_web_copy_link
Link: https://www.itb.ac.id/news/read/56902/home/mahasiswa-itb-juara-1-dan-2-geophysics-day-2018
/?php comments_template(); ?>