Welcome to the Faculty of Mining and Petroleum Engineering
Institute of Technology Bandung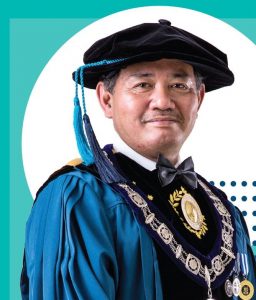 The Faculty of Mining and Petroleum Engineering (FMPE), Institute of Technology Bandung (ITB), has study programs that are top ranks in the country. FMPE's rigorous curriculum prepares students for work in industries that support much of the nation. Students receive a strong foundation in the fields of mining and metallurgy, oil and gas, geophysics, geothermal, and natural disaster mitigation in Indonesia.
The FMPE combines excellence and diversity on a scale that is unique. The unique strength of our community is that it brings together, from around the country, many talented students of different backgrounds, interests, perspectives, and ambitions.
This website introduces you to the ways you can study and work at the FMPE. We have more than 200 courses, and a large and diverse array of study programs, research programs, and student organizations. More than 100 full time lecturers (with 26 full professors) teach and practice across diverse subjects. Our work covers a wide range of exploration, exploitation of natural resources and mitigation of multi-hazards.
I sincerely encourage you to spend some time to get to know our faculty (FMPE) and all that it offers.
Warmest regards,
Ridho Kresna Wattimena
Dean and Professor
The Faculty of Mining and Petroleum Engineering