Undergraduate Program in Mining Engineering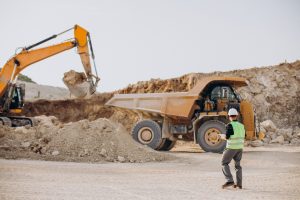 As the name implies, the Mining Engineering Study Program will study various things related to the mining process, especially minerals, coal, rocks, metals and non-metals. To carry out the mining process, there are several things that must be prepared, such as knowledge about the minerals to be mined, exploration methods, studying the properties of the minerals to be mined, what are they used for? How do you process it so that it can be used by humans?
For example, at this time when we are going to mine gold, besides knowing the important things mentioned above, it is also necessary to know whether the mining process to be carried out is profitable or not. It means ? The benefits of minerals, their use, how to mine them, as well as how to process them so that they can be used by humans must be taken into account from the economic side. Therefore, in the Mining Engineering Study Program, friends will also study economics related to the process of mineral mining.
In the mining process, there are three main things to do: exploration, exploitation, and processing. Exploration is the process of searching for valuable minerals. Exploitation is the process of mining the mineral. While processing is the activity of removing valuable minerals from other particles that blend with these minerals.
Well, here friends will also learn a lot about exploiting valuable minerals. What is a precious mineral? Why does Mining Engineering only mine precious minerals? How about petroleum? Precious minerals consist of gold, silver, platinum, etc. Well, don't get confused between mining and petroleum. Petroleum Engineering focuses on petroleum and natural gas, if this is done by the Petroleum Engineering study program. For material exploration and mining activities, this will be studied in Mining Engineering. The different properties between petroleum and precious minerals cause the mining process to be different.
Mining Engineering Study Program will help students to develop mining knowledge by providing supporting facilities and a variety of learning methods. Mining Engineering students have the opportunity to apply their knowledge through practical work and or final assignments. Both can be done at the mining site. At the final level, students will work on a project in capstone design.
In essence, the Mining Engineering Study Program will learn how to extract valuable minerals as economically as possible.
Work prospect
Mining Industry

Coal : PT. Bukit Asam Coal Mine, PT. Kaltim Prima Coal, PT. Arutmin Indonesia, PT. Adaro Indonesia, PT. Berau Coal, PT. Tanito Harum, BHP, etc.
Copper/Gold : PT. Aneka Tambang, PT. Freeport Indonesia, PT. Nusa Halmahera Minerals PT. J resources, PT. Indo Muro Kencana, PT. Amman Minerals, etc
Nickel : PT. Aneka Tambang (Pomalaa), PT. Vale Indonesia, etc.\
Geothermal : PT. Geo Dipa Energi, PT. StarEnergy.
Tin : PT. Tin Mine etc.
Iron Sand : PT. Various Mines (Cilacap), etc.
Industrial Minerals : Companies that produce commodities: kaolin, phosphate, granite, marble, gypsum, clay, feldspar, bentonite, quartz, limestone, zeolite, trass, barite, andesite, sirtu, sand, sulfur.
Other Industries

Contractor/Heavy Equipment : PT. Thiess Indonesia, PT. United Tractors, PT. Pamapersada Nusantara, PT. Trakindo Utama, PT. Cipta Kridatama, etc.
Cement : PT. Semen Cibinong, PT. Semen Gresik, PT. Indocement, PT. Semen Padang, etc.
Pertamina
Power Generation Company

General Services/Consulting : PT. Geoservices PT. Intertek Utama Service, etc

Banking, Stock Exchange
Mining Consultant

Government
Lecturer, Researcher (BRIN, Industrial R & D, etc.)